A Luxury Accommodation with World class Opportunities!
Are you looking for an admirable dreamland with top-of-the-line opportunities? Book residential and commercial plots at Taj Residencia today!
According to a beautiful saying by Dalai Lama "Home is where you feel at home and treated well." Thanks to Taj Residencia, you don't need to book your tickets for Dubai and enjoy luxury accommodation available at exorbitant amounts.
You can now book your residential and commercial plots in Taj Residencia Islamabad which takes pride in offering you the next luxury accommodation in twin cities where you are allowed to choose your own home available with lots of facilities and amenities
Taj Residencia is a marvel of housing societies in Islamabad as well as it's no lesser than an exotic presentation of development excellence launched by the very famous Sardar Group of Companies. The society is carefully planned to provide you with a dreamful place where you can fulfill your dreams of living in a royal society with no electricity or gas issues.
It's just like a precious jewel that is added beautifully to a crown and enhances the charm and tranquility of twin cities. Due to the perfect planning, flawless design & architecture, and remarkable facilities, society is a wonderful place for all who want to invest in something impeccable.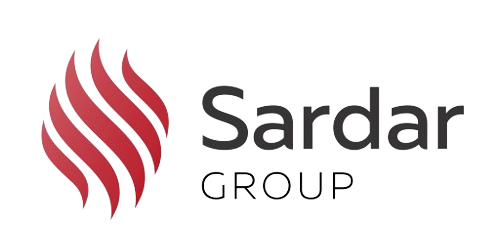 Accredited Owners and Developers
Originating from Iraq and earning extreme popularity in the automotive industry, Sardar Group of Companies is a trustable name in the real estate industry as well. The company has expanded well and decided to invest in some popular construction projects that deliver value, ease, and comfort to the residents of Pakistan. After the success of Centaurus Mall. they decided to put more capital into the residential project, named Taj Residencia.
With the collaboration of their team, the private estate promised to offer a wonderful lifestyle catered to the needs of all the residents. They aim to maintain top-notch standards and manage the projects from concept to completion.
Sardar Group of Companies needs no introduction when it comes to producing some up-to-the-mark buildings & structures, flawless skyscrapers, and residential towns. They are acclaimed for the overall design & construction of the very famous Centaurus mall which people from all over the world have due to its stunning and phenomenal existence.
Similarly, Taj Residencia is also a project that has been maintained with hard work, dedication, and commitment to excellence. Contact our team to learn more about the investment opportunities in Taj Residencia.
NOC Status of the Society
The NOC has been approved by Rawalpindi Development Authority (RDA) which takes all the responsibility for the project's geographic location as well as the territory.
Location of Taj Residencia
Taj Residencia is situated at a very prime location at Bhata road which is basically in the middle of Islamabad and Rawalpindi. The exotic location of the Taj Residencia is extremely appealing and attractive that offers a wonderful investment opportunity to all the residents of the twin cities. Due to the ideal location of the society, it is considered the best housing area in Islamabad.
Especially if you want to escape the hustle and bustle of a city and want to stay in the proximity of a city, then nothing is better than Taj Residencia which is located near CDA Sector I-14 and accessible to all the major points including Islamabad international airport, Centaurus mall, and others.
Underground electrical wiring
Developed by Sardar Group of Companies
Location of Taj Residencia Islamabad
Taj Residencia is a populated area. It aspires to provide a good life, hospitality, and a safe environment for its residents. Furthermore, the society is in a good position, next to CDA areas I-14 and I-15 and immediately adjacent to Link Road, making Islamabad easily accessible.
On the other hand, the Rawalpindi ring road will constitute an auxiliary access point shortly, leading to the Islamabad Motorway. In 20 minutes, you'll be at Centaurus Mall, 10 minutes at Islamabad airport, and 5 minutes at the Quaid-e-Azam International Hospital. This distance significantly increases the project's value.
Accessible Locations and Landmarks
Now let's come to the accessibility factor of Taj Residencia. Some accessibility points are:
Some important nearby landmarks are Rawalpindi, Islamabad, Green Fort, Valencia town, Manowal, LDA avenue, Wapda town, Johar town, Afshan colony, Misrial, and Allama Iqbal colony.
Taj Residencia is situated close to Islamabad and comes under the authority of Rawalpindi Development Authority (RDA) territory. The main entrance points are I-14 and I-15 link roads which are accessible to everyone. RDA has approved more than 10,000 Kanal land for this project so the residents and commercial plot owners can make the most of their investment.
You can book plots in various sizes and different locations. For example, at the regular corner, Main Boulevard, plots in front of parks, and other locations. The society comprises well-constructed Dream Villas which makes the project an ideal housing society for all. Its phase-1 is divided into different blocks and comprises multiple residential & commercial plots.
Taj Residencia Master Plan
Taj Residencia comes with an amazing master plan. Society is segregated into eleven different blocks, and four of them are fully developed. Due to the lavish look and wonderful features, the society attracts investors as it is made of some premium quality material required in the development of the town. Blocks that are ready for investment are:
Residential Plots for Sale
As we all know that one size doesn't fit all, which is why the team of Taj Residencia has offered various plot sizes and offers the residents an opportunity to select their dream home at their desired location. The Dream Villas are also fully developed now and ready for investment. You can reserve your plot in Taj Residencia today with the help of Benison Marketing experts.
Different sizes of residential plots are:
Plots Available in the Dream Villas
Have a look at plot sizes available in Dream villas:
Best Opportunity for Overseas Pakistanis
Investing in a legal and approved society is almost a dream of every overseas Pakistani. They work to invest in housing societies so they can have a fully secure and lavish place in their beloved country.
Taj Residencia provides overseas Pakistanis with a dream society where your investment remains in good hands as you will be expected to receive huge returns in the future. Taj Residencia is a place where you can find great peace of mind with your hard-earned money.
Steps to Book Your Plot in Taj Residencia
If you want to book a plot at Taj Residencia, you need to consult with the specialists at Benison Marketing who guide you further about the booking process. Our experts will walk you through the whole process and clear all the ambiguities in your mind. 
So, let's make up your mind and prepare to book your plot at Taj Residencia with the costs you can easily afford. Have a look at a few of the documents you need to bring for booking:
Call us for some better investment opportunities.
"It is an excellent place where I invested. I visited this place physically. Management is extremely very great."
"I felt 110% confident by a purchased house in Taj Residencia. The team provided great feedback and explain clearly all details."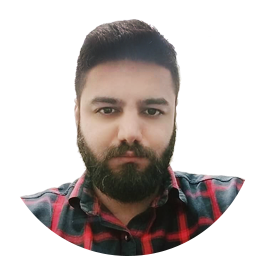 "Brilliant Work! It's such a wonderful place to live. Can't believe that something this great could be built in twin cities."
Still, Thinking If Raj Residencia is the Right Choice?
So, are you still confused and thinking that whether should I invest in Taj Residencia or not? If yes, then this is the right time to book your residential plot in Taj Residencia which offers tons of amazing benefits for everyone who wants to enjoy luxurious life at affordable costs.  Let's stop dreaming and start investing today. Contact our team at Benison Marketing and learn how we can help you make a smart move.
Frequently Asked Questions
Sardar Group of Companies is the owners and developers of Taj Residencia who are also responsible for building Centaurus mal in Islamabad.
You will enjoy a lot of benefits with your investment in Taj Residencia. You can expect a stable income after buying and renting, your assets will be more manageable and you can enjoy plenty of features & benefits that are hard to avail yourself in Pakistan.
First, you need to share details with our team so we can help you find a good investment opportunity. After that, you can fill out your application form, and submit your down payment and all the required documents. And get your payment receipt.
Taj Residencia is unique in every way. It is planned in a way that offers the complete protection of natural resources. The area is surrounded by natural beauty and greenery as well as the environmental surroundings are also not bothered like the busy city life. That's why Taj Residencia looks like a relaxing destination where you can experience serene surroundings and complete tranquility and calm.
There are different facilities available at the housing society such as an education complex, health complex, grand mosque, beautiful lakes, secure community, wide carpeted roads, mini golf, graveyard, fuel station, water reservoir, and many others.
Yes, you can expect a 10% discount on the overall payment of your plot.