Sialkot Motorway City – A Goldmine to Invest in?
Do you want to invest in the best housing society in Sialkot equipped with all the modern residential features and amenities? Sialkot Motorway is your way to go!
Sialkot Motorway City – An Overview
Before we dive deep into the details of this highly lucrative project, it's essential to have a small overview of Sialkot Motorway City so you can invest confidently!
Motorway City Sialkot is currently a new, well-equipped, and modern housing society which has launched under the banner of the top real estate developers of Pakistan. The society is located on Lahore – Sialkot Motorway, which is probably an ideal location for buyers and investors. The best feature of the society is, it is a 100% TMA-approved project with acquired land.
The developers and builders have planned the society beautifully after a lot of dedication and hard work. the society aims to provide high-standard, peaceful, comfortable, and luxurious living to the residents who want something affordable but impeccable. It's more than a gift for the beloved people of Sialkot who can enjoy tons of amenities in their own city now.
Sialkot Motorway City features a reliable, safe, and facilitated lifestyle which is rare to find anywhere in Pakistan. The beauty, peace, serenity, and lush green environment of this society combined with sustainable community design further encourage investors to book a plot. You will find wide availability of plots in almost every size which further adds worth to the project.
Overall, it's a premium living place available with lucrative investment chances. Investing in Sialkot Motorway City will surely promise huge profits that you have never imagined.
Sialkot Motorway City Location
You must be curious to know about the exquisite location of Sialkot Motorway City. Right? Well, this popular housing city is adjacent to the M-11 Motorway and Wazirabad Road. It is located close to different nearby landmarks such as Daska Road, Sambrial, M-11 Motorway, Sahowala, Sialkot Cantt, Defense road, and many others. Sialkot Motorway City is accessible in different ways, including:
If you are planning to invest in the Sialkot Motorway City, you must be interested to know who is behind this extremely beneficial project. Well, the project is developed by the Maz Developers and 5G Group which have earned lots of names and fame in the real estate industry in Pakistan.
They have been contributing a lot to the industry for decades which makes them a reliable and trustable group for all investments. They take pride in offering luxurious and affordable investment options for everyone who wants to enjoy all the luxuries and comforts of life without having to spend exorbitant amounts of money.
Maz Developers is mainly a sub-branch of Techno Engineering Services which is considered a popular company for infrastructure development. They have successfully delivered a bunch of real estate projects in twin cities.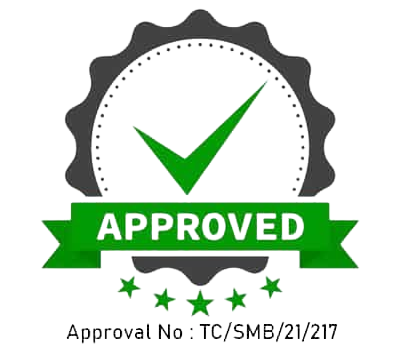 Sialkot Motorway City NOC Approved
If you are a buyer or investor, you must be thinking about the NOC status of Sialkot Motorway City so you can have further confirmation before putting your money into it.
Well, you don't have to worry about its NOC, because it is already approved. Motorway City Sialkot is approved by TMA, as well as the License No of NOC, is TC/SMB/21/217. Due to its lawful status, society becomes a more reliable option and may help gain investors' trust in the future.
Call us for some better investment opportunities.
Why Should You Invest in Sialkot Motorway City?
Sialkot Motorway City is a contemporary multipurpose project that is equally beneficial for residents as well as overseas Pakistanis. There are plenty of reasons to invest in this highly profitable project such as:
Sialkot Motorway City Master Plan
We are among the pioneers of premium housing societies in Sialkot where all excellent living facilities are available. We are offering a serene and secure neighborhood which is equipped with all necessities of life.
Sialkot motorway city has easy accessibility from main Sialkot city and the cities nearby. Motorway and Sialkot airport are situated in close vicinity to the housing society. Feel free to book an appointment or visit to have a look at the fast-paced development.
Range of Residential and Commercial Plots
Whether you want to invest in a commercial plot, or looking for a residential plot for your family, you can choose both residential and commercial plots available in different sizes.
You can book residential plots of different sizes such as 5 Marla, 8 Marla, 10 Marla, and 1 Kanal Plot.
On the other hand, you can book commercial plots of sizes 4 Marla and 6 Marla, designed to fulfill all business and commercial needs.
Sialkot Motorway City Overseas Block
The best part of Sialkot Motorway City is, it offers bookings in the overseas block as well. People who work and live abroad don't have to worry about their home in Pakistan, because the society offers comfortable and luxurious living with all the modern necessities.

Plots of overseas Pakistanis are 5 Marla, 7 Marla, 10 Marla, and 1 Kanal.

For prices and booking details, you can reach out to our specialists who are available 24/7 to assist you.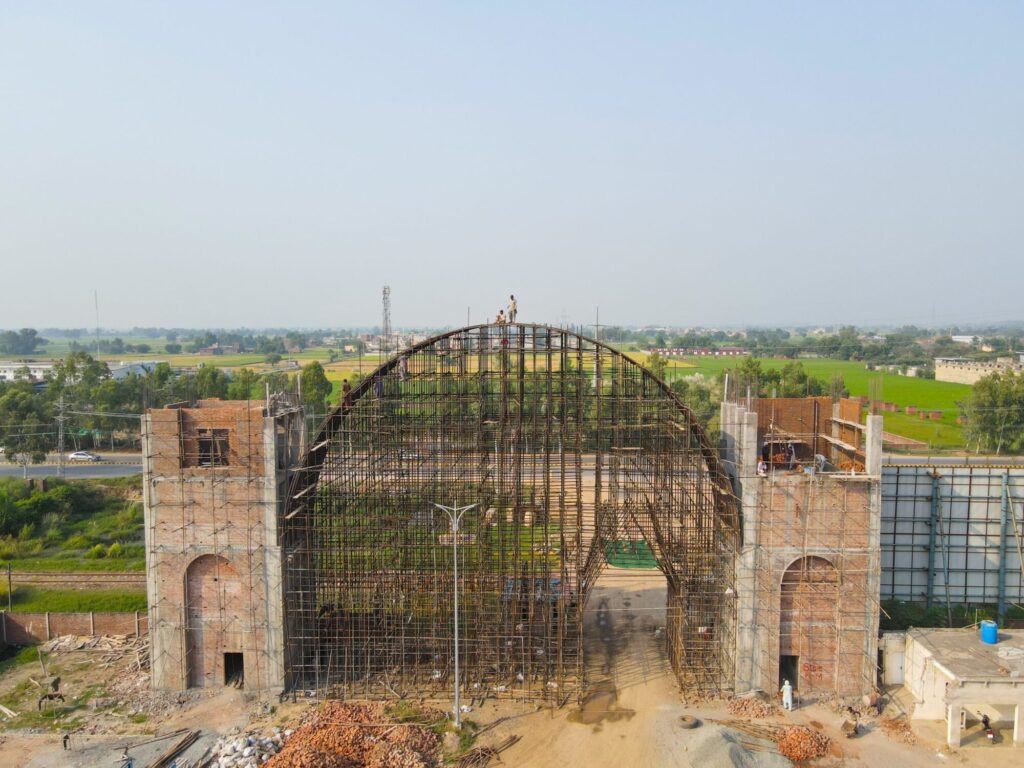 Steps to Book Your Plot in Sialkot Motorway City
Benison Marketing is your trusted real agency company in Pakistan that tends to make things easier for its clients. From investment options to booking procedures, we are here to guide you in complete detail. So, if you are interested to book your plot in Sialkot Motorway City, then all you need to do is follow these steps and get started today!
Interested to Invest in Sialkot Motorway City?
Is Investment in Sialkot Motorway City a Risky Step?
You must have heard from many people that investing in real estate is a risky step. The profits could be unpredictable and you cannot expect what will you get in the long run.
However, it's all a myth and a total lie. You can benefit from real estate in more than one way. How? Learn all the benefits in detail:
Possession in 6 Months of Booking
Sialkot Motorway City ensures fast booking processes once you submit a down payment, this further makes the society an ideal investment option.
Yes, when you book your plot in Sialkot Motorway City, you can simply get possession in 6 months. During that time, you can plan and handle several things regarding your plot.
Documents Required for Booking
If you want to book your plot now in Sialkot Motorway City, make sure you submit the following documents: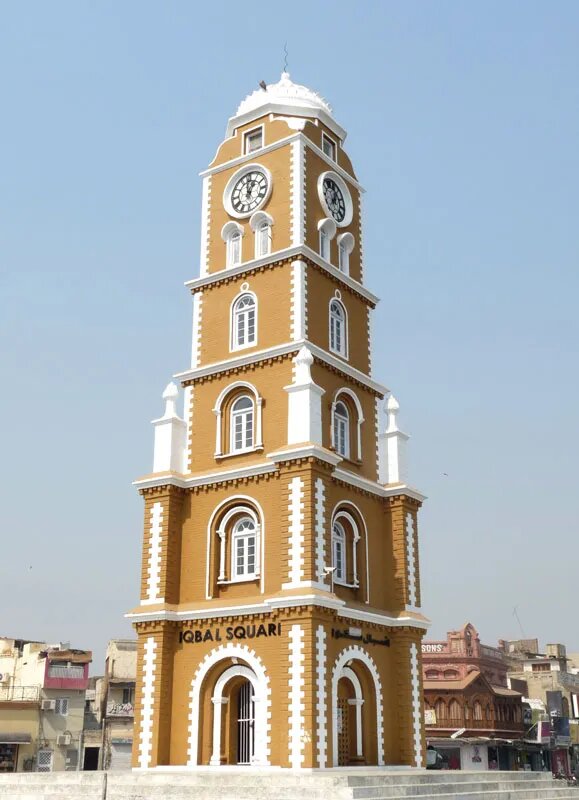 Interested to Invest in Sialkot Motorway City?
Sialkot City is popular for selling surgical and sports goods, which means it's also quite suitable for real estate investors as the industry is booming with time, particularly in the city.
The real estate sector of Sialkot City may get a high boost after the launch of this project. This society would be a beneficial investment opportunity because of the high rate of investment return. So, for all buyers and investors, this project is definitely a good option especially if you expect huge returns in a short time.
For more details and information, please contact our team and discuss further benefits.
Frequently Asked Questions
Have questions in mind? We would love to answer
Yes, it does. The reason is, Sialkot Motorway City has very affordable installment schedules that are easy to pay for families and small income holders. Whether you are a buyer or an investor, you can simply choose this option and enjoy high investment returns in the future.
Especially if you invest in commercial properties, then the chances are high that you yield further lucrative amounts because you can rent the buildings to offices and shops and get monthly rents based on the high inflation rates today.
Unlike other housing societies in Pakistan, Sialkot Motorway City offers a unique luxury experience for people who want to enjoy comfortable and peaceful living close to nature without having to spend tons of money. The project is developed by a team of builders, engineers, architects, and related staff who have years of knowledge and experience and put their all efforts into the development of this extremely beneficial society.
Yes, of course. There are different plot sizes available, which are best for every investor. The sizes are 5 Marla, 8 Marla, 10 Marla, and 1 Kanal.
A little Busy Right Now !
Our Qualified and experianced team will contact you on your provided time. So you can talk to them with ease and peace of mind.