Did you know that Citi Housing Jehlum has become a center of investor attention due to its international standard features? Want to enjoy all of them? Talk to us Now!
About CITI HOUSING JHELUM

Citi Housing Jehlum is a modern residential society with outclass architecture and world-class facilities in the center of modern Jhelum.
Established to care and precision, it's a gated community that offers flawless protection and a superb lifestyle with a spectacular landscape.
City Housing Jhelum was previously named Satellite Town. The society aims to provide excellent healthcare facilities, a top-class international standard school, a centrally air-conditioned mosque, a well-designed zoo, a luxury gym, a beautiful spa, a high-privileged movie theater, cinemas, Eiffel Tower, and many more amazing features.
Citi Housing Jhelum Developers
Citi Housing Jhelum is a lucrative real estate project of Citi Housing Developers who are excellent at their work and have won public confidence through a lot of successful projects. The housing venture provides residential and commercial plots to the residents.
All the Residential plots have 5,7,10 Marla and 1,2 Kanal Residential plots and the 2,4, and 8 Kanal commercial plots are also part of this project.
You can enjoy all the facilities at the same location. The developers have made the society extremely advantageous for all, which makes it a magnificent Housing Society in Pakistan.
The developers and owners have been in the industry for years. And they have earned their name and fame through different successful projects. This is another real estate project developed by the first modern real estate developers in Jhelum who have good knowledge of all the legal and official standards.
Call us for some better investment opportunities.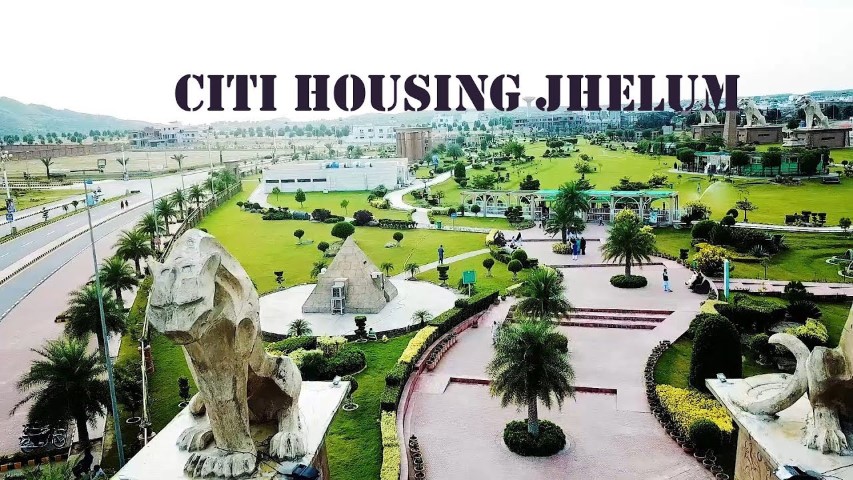 CITI HOUSING JHELUM LOCATION
Citi Housing Jhelum is located in the heart of Jhelum City on the main GT Road. The city offers easy access to transport, bus lines as well as the subway.
City Housing Jhelum also features some top-class restaurants, good entertainment zones, and luxury shopping malls which are accessible to Citi Housing Jhelum. This is a high-grade luxury project with lots of international innovative features. So, in the metropolis, Citi Housing Jhelum is the foremost commercial project that attracts people from all over the country.
Its location is captivating especially for business owners and investors because it is very categorical and advantageous.
The area is surrounded by crowds but it doesn't mean that the society has any kind of noise or city pollution. The management and developers have made a significant contribution and did a lot of work while choosing the location for facilitating people in the best possible way.
Citi Housing Jehlum exists on a hillock which makes the project extremely unique from other housing societies in Pakistan. Nearby deserts, entertainment zone, and the Eiffel tower further make it an excellent investment opportunity.
The University of Punjab is located a few kilometers away from the society. Roots Millennium School, Citi land Theme Park, Al Hassan Grand Marquee Jhelum, Satellite Town Park, Ch. Akhtar Hotel and CNG Station are present in their surroundings.
Residential and Commercial Plots at Citi Housing Jhelum
The developers have divided the project into different blocks such as A, B, C, D, E, F, G, H, J, and K. Also, you can book plots in the overseas block, Eiffel Tower Block, DD block, and Hyde Park block. These blocks have lots of residential plots of different sizes. You can book residential plots at Citi Housing Jhelum from 5 Marlas to 2 Kanal as well as 2-8 Marlas of commercial plots.
The best part about these plots is, they are well-equipped with water, natural gas, electricity, telephone, and internet connection.
The society is located at a height of up to 234 meters right above sea level. The environment is fully developed and it offers residents a friendly, comfortable, and peaceful living to the residents.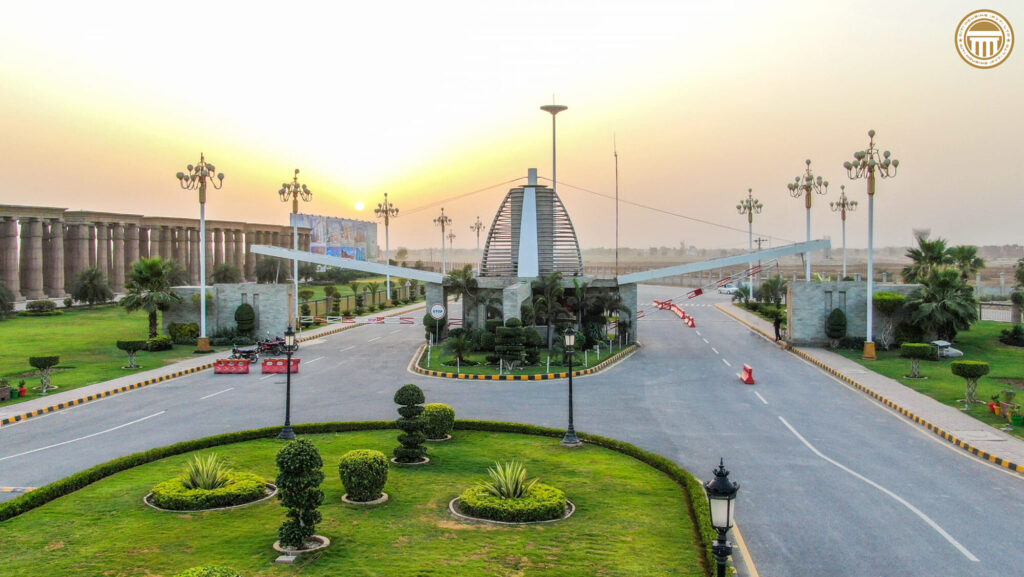 MASTER PLAN OF CITI HOUSING JHELUM
The master plan of Citi Housing Jhelum has developed by the owners of the project and they kept the comfort, ease, and convenience of residents in mind. They have made deliberate efforts to provide luxurious facilities, world infrastructure, as well as entertainment amenities. The unbeatable devotion of developers is extremely appreciable as they were fully dedicated to creating the society an impeccable place of living.
The way they managed things has already made inhabitants the proud owners of their properties. The residents of the society observe Citi-Housing as a benchmark for the highest quality of lifestyle, maintenance, horticulture, development, and town planning. 
Society is continuously trying to improve the lifestyle of residents and make it healthy according to modern health standards. They have further tried to enhance the living experience of the residents by providing an eco-friendly environment. Plants along the streets, pretty flower beds, different bushes, streetlights, good landscapes, and sidewalk configurations with manicured grasslands have doubled the beauty of the entire Citi Housing Jhelum.
The citizens also have straightforward access to the artistic Mosque as well as the children can get an education from the international standard school system.
Besides offering these privileged facilities, people are also provided with uninterrupted underground utility tunnels, lush green parks, kids' entertainment zones, and educational institutes, as well as a network of wide roads, and healthcare centers.
CITI HOUSING JHELUM Is A Lifestyle Destination For The Communities
Reasons to Invest in Citi Housing Jhelum
For buyers and investors, Citi Housing Jhelum is an ideal society. Why? Because it comprises features and amenities that no other housing society contains. City Housing has been exclusively designed for buyers who have a great passion for excellence as well as an uncompromising attitude. It's best for people who want to yield the highest returns in the future or want to live lavishly without paying tons of money. The project is unique and exclusive from other housing societies in Pakistan. The society is surrounded by several commercial centers, lots of residential areas, as well as public amenities. Unlike traditional societies, Citi Housing consists of some unique entertainment and fun zones. It has a very well-developed Dancing Fountain, Jhelum Eye, Eiffel Tower, cinemas, Zoo, banks, Gym, Hyde Park, and much more to entertain residents.
Another amazing reason to invest in Citi Housing is, it contains luxurious Farmhouses and has 360-degree drones for surveillance. The society also has an RFID system for residents, nearby post offices, fire stations, telephone exchanges, jogging tracks, cycling tracks, and much more. Not only that, but society also has a mini desert, which makes it an ideal investment choice for all. Citi Housing is an incredibly promising investment solution for investors of today's current era. After few months, the prices of these plots will increase rapidly, and surprise buyers and investors with the highest returns. It offers the best value for money. Citi Housing Jhelum Hyde Park is the best option to turn your dream into reality. Benison Marketing ensures that this is an excellent option for all from every perspective. Especially if you want relaxed living with affordable money, then no other housing society can please you as much as Citi Housing Jhelum.
INSTALLMENT PLAN OF CITI HOUSING
In the past, Citi Housing society has offered various residential and commercial plots at surprisingly reasonable rates. With the increased demand for properties in Citi Housing, society has developed fresh deals of plots for all residents and commercial property owners. All the 5 Marla and 10 Marla residential plots are launched at Hyde Park Block, H-Block, and D-Block Citi Housing Jhelum. And their investment plan is divided into more than 1.5 years which means investors have a lot of time to pay the remaining amount. The starting prices of Citi Housing society are 24.75 lacs and the booking starts from 4.75 lacs. In addition, you have to pay 2 lacs each in 10 quarterly installments.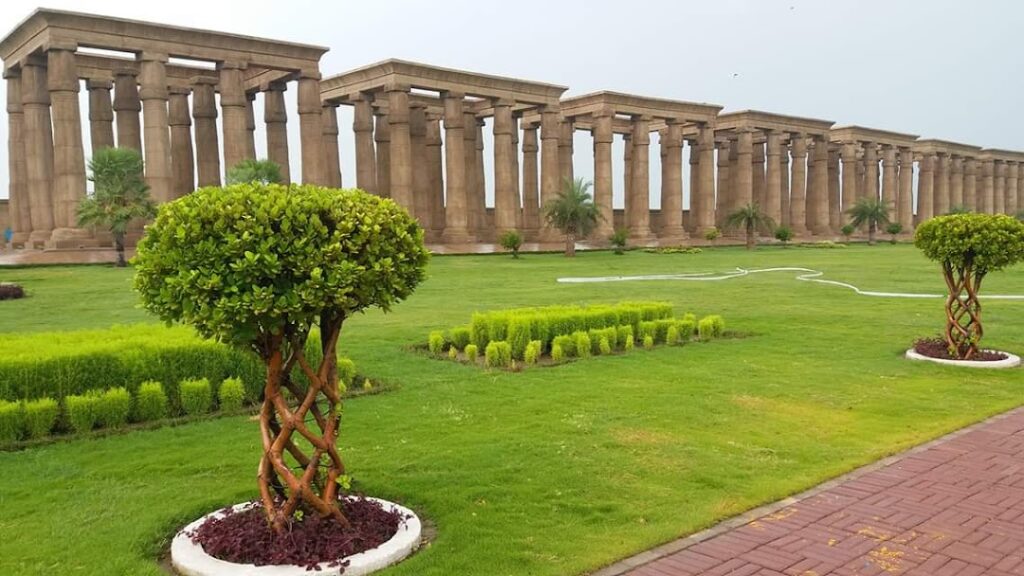 When it comes to investing in real estate, we all want to choose an option that offers unlimited comforts and a modern lifestyle according to international trends. However, for our spiritual tranquility, we don't want to compromise on our living standards and want a very healthy environment where our children can grow securely and healthily. 
Giving comfort, ease, and convenience to the residents is the #1 priority of Citi Housing society. That's why this society is currently one of the most amazing and promising housing societies in Pakistan.
Citi Housing has already attracted a huge number of investors from the country, which means it is one of the best places in the country to invest your hard-earned money. You can reserve all types and sizes of commercial and residential plots in the Hyde Park Block.
Some amenities of Hyde park Jhelum are:
Book Your Plot confidently at Citi Housing Jhelum – Your Money is in Good Hands
Booking your plot at Citi Housing is no longer a hassle today. We are here to help in every regard. So, whether you want to know about the down payment options, or need details about booking, call our team today and book your plot confidently at Citi Housing Jhelum.
Frequently Asked Questions
An approved project is the topmost preference of most owners and investors today. You don't have to worry about the status of its NOC. Because it is approved by the concerned authorities and has valid NOC. This means that society is a safe and secure investment choice for all.
After the down payment, you need to pay the remaining amount in 10 quarterly installments.
Yes, of course, you can. There are different sizes and types of plots and apartments. You can choose any plot based on your budget and requirement.
First, you need to consult with our specialists at Citi Housing who will be available for assistance 24/7. Once you share your needs with them, you can easily decide what type and size of plot you want to book. After that, you need to submit all the required documents and fill out an application form. Once done, you will pay a down payment and get your payment receipt.
Well, there are a lot of salient features and amenities that are not provided by any other housing society in Pakistan. The society is equipped with Hyde Park, several fun & entertainment zones, theme parks, gyms, zoos, and tons of features that you haven't imagined. Moreover, it is a safe investment choice that can offer huge returns in the future.
There are different prices set for every type of plot. For example, you need to pay 4,75,000 for 5 Marla plots and 799,000 for 7 Marla plots. Similarly, prices increase when you book a larger-sized plot.