Are you looking for the most economical housing society in Pakistan? If yes, Royal Apna Ghar is an ideal housing scheme developed only for you!
Royal Apna Ghar – An Overview
Royal Ghar Is A New Project Launched By Shan Builders And Developers. Royal Ghar, An Established Housing Society Scheme, Symbolizes Modern-Day Lifestyle, Security, Community, And A Comfortable Living Environment With Modern Outdoor And Indoor Facilities. Royal Ghar Aims To Provide Meticulous Designs And Promises To Be A Well-Planned Society.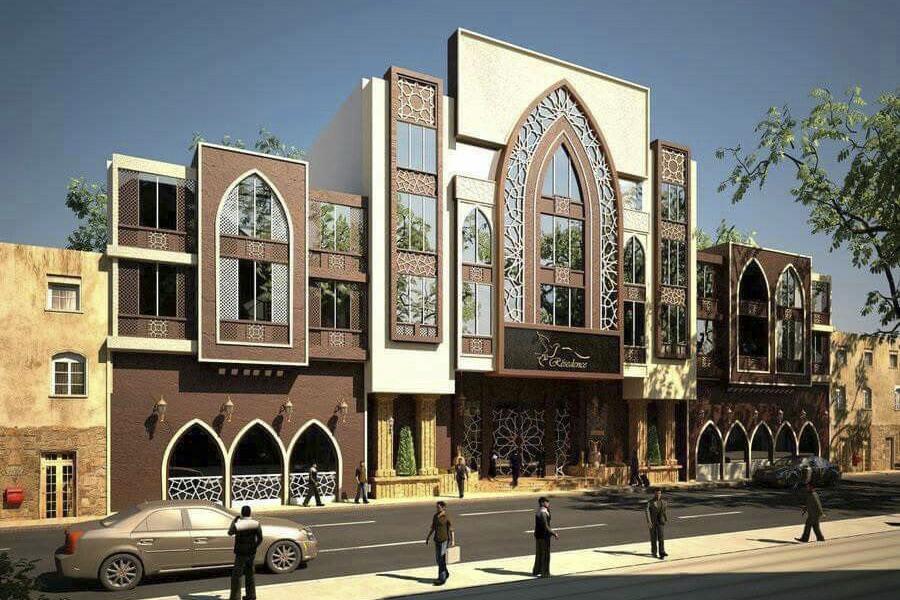 Before investing in any housing scheme, location is the most preferable factor for any buyer and investor. Luckily, Royal Apna Ghar is located at a very convenient location, surrounded by a beautiful botanical garden with pristine views.
Shan Builders and Developers are the owners and developers of this game-changing project that brings a new era in way of living a better lifestyle in Pakistan. It's an emerging real estate company in Pakistan that takes pride in delivering luxurious life in brilliantly designed housing societies.
They are so much developed today that they have expanded throughout Pakistan and opened regional offices in different cities such as Islamabad, Karachi, Kohat, and Parachinar.
The main owner of the project is Ch. Zeeshan Aslam who tends to incorporate green living in the country while providing an excellent healthy environment for the betterment of people. According to Zeeshan Aslam, the project is the "first-ever royal state of living" in Pakistan.
What About the NOC Status?
A NOC-approved housing society is another preference of most buyers and investors today. Luckily, the society is fully approved by Rawalpindi Developed Authority (RDA) which means it is a completely safe and smart investment choice for all.
This makes Royal Apna Ghar a trustable, reliable, and highly secure housing society as compared to the ones that have pending NOC status even after years.
Call us for some better investment opportunities.
Call us for some better investment opportunities.
Top educational institutes

Reasons to Invest in Royal Apna Ghar
Unlocking a dream property in today's high inflation is not possible for average-income holders. However, things are different with Royal Apna Ghar. This multipurpose project gives you hundreds of reasons for investment. Have a look at a few reasons why it's an ideal housing scheme for you.
How to Book a Plot in Royal Apna Ghar?
Are you interested in booking a plot at Royal Apna Ghar? If yes, then now is the time to avail this opportunity. Have a look at the procedure for booking a plot with Benison Marketing.
Interested to Invest in Royal Apna Ghar?
Should You Invest in Royal Apna Ghar?
You must be wondering why should I even invest in the scheme. Well, there are plenty of reasons behind that. With well-chosen assets, you cannot only enjoy predictable cashflows, but also very handsome returns on investment, and possibly you can leverage great wealth in a short time.
Have a look at a few more benefits of investing in the Royal Apna Ghar Scheme
Claim Possession in 6 Months Only
Royal Apna Ghar scheme promises fast booking after submitting a down payment.
When you will book your property in Royal Apna Ghar, there are chances that you get possession in only 6 months. During that time, you can even plan and discuss different things regarding the property.
You will be required to submit the following documents for booking a property in Royal Apna Ghar.
Interested to Invest in this Well-Planned Society?
Royal Apna ghar is one of a kind housing society in Pakistan that offers investors great returns in no time. People choose Royal Apna Ghar because the society is fully secure, equipped with a gated community, wide carpeted roads, good educational institutes, and perpetual security for all residents.
You can either invest in residential property or commercial property based on your requirements. This well-planned society is an incredible investment choice for all who have average income and can't afford to pay heavy installments.
Contact our specialists and discover more about its payment plans, installment options, and down payment.
Frequently Asked Questions
Have questions in mind? We would love to answer
Of course. Royal Apan Ghar is launched by Shan Builders who already have a reputable position in the real estate industry. The project is new but it is a stable, safe, and wise investment option as it features a wide range of plots that suit every budget. Especially if you invest in commercial plots, you can enjoy more lucrative returns as you can easily rent buildings to shops and offices and get high rents every month.
Yes, sure. The opportunity is equally beneficial for both local and overseas investors. You can talk to our specialists or fill out a form and we will get back to you with more details about your queries.
Royal Apan Ghar launches 2,4,6, and 8 Kanal farmhouses for buyers and investors.