Want to Invest in a Society with Serene Views? Gulberg Greens is Here to Serve!
Investing in a society with a convenient location and breathtaking views is no longer a hassle today because you have an option to choose Gulberg Greens Islamabad.
Finding a lucrative real estate investment opportunity in today's cut-throat competition is a big challenge today. There are lots of housing societies in twin cities that invite people to invest and buy plots at different rates. However, many people can't afford it due to high inflation. But what about a society that is available with lush green serene views and cheap prices?
Yes! Gulberg Greens is a society that comes with all the benefits and amenities you are looking for. It offers you an opportunity to achieve your high-standard living goals. Its clean, green, and natural environment inspire everyone from all over the country to invest in this beautiful society. The project offers very exceptional facilities and amenities in the neighborhood.
Their block construction is completed, and plots are already available for sale. It allows you to turn your dream home into a reality. The society is just a 5-minute drive from Grand Trunk Road.
Owners and Developers of Gulberg Greens
Gulberg Greens is a beautiful residential society inaugurated by The Intelligence Bureau Employees Cooperative Housing Scheme (IBECHS) in 2005. They started official work in 2007, and now their building & construction is completed after a lot of work. Due to the strategic planning, the project has stood out among different societies.
The other name of Gulberg Greens society is IBECHS Phase III, Islamabad. Owners and developers of the society ensure that every resident will experience high-quality living. Moreover, society has already catered to the demands of the Environment Protection Department as they have not exploited any social, physical, or biological environment.
Call us for some better investment opportunities.
Gulberg Greens society adjoins both Rawalpindi and Islamabad. The society is located at Islamabad Expressway in a prime location with connections to all the important highways. Undoubtedly, this is the only society that offers this ease and convenience.
Due to this convenient location, people can easily reach there within a few minutes. Gulberg greens are approximately 12km away from Zero-point, 4 km from T-Chowk Rawat, and 18km from Civil Lines.
Therefore, intercity traveling has become a lot easier. Moreover, it offers easy access to different important interchanges in the city. This makes the residents very happy and satisfied.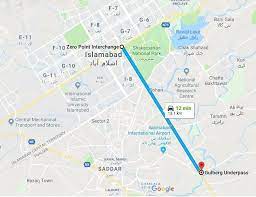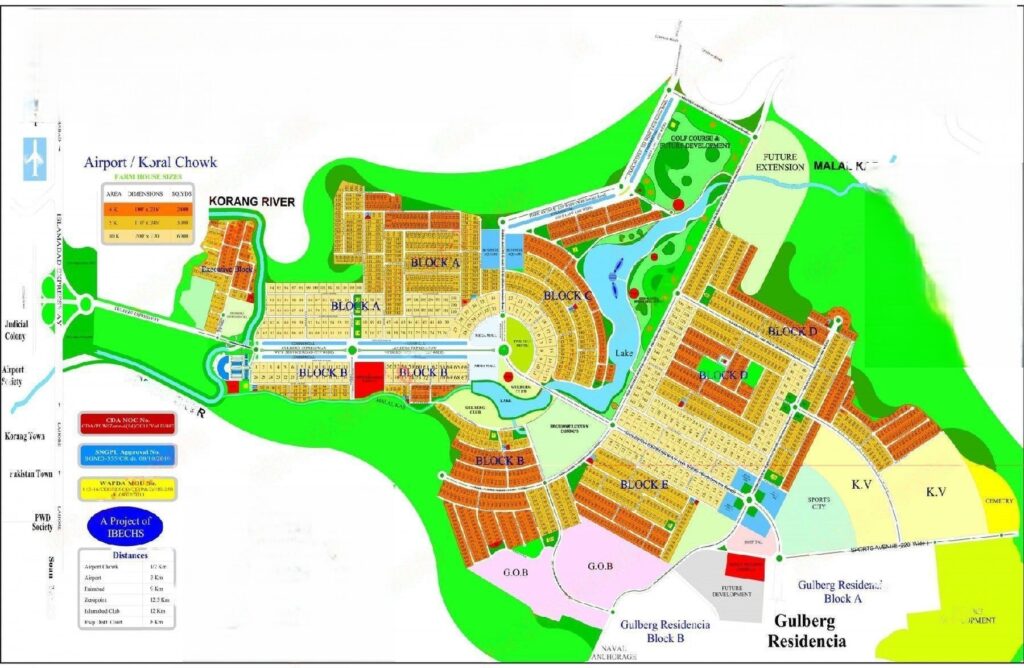 The layout of the Society
Gulberg Greens society consists of two primary phases, called Gulberg Greens Residencia and Gulberg Greens Farmhouse.
Gulberg Greens Residencia features more than 10,000 residential plots and has expanded over an area of approximately 15,000 Kanals of land.
However, the Gulberg Greens Farmhouse occupies almost 3,862 Kanals land with 409 residential plots. When it comes to exploring farmhouses, Gulberg Green provides Rose Enclave, Tulip Enclave, and Jasmine Enclave to all the residents.
The society has introduced different blocks, such as Gulberg Residencia A Block, Gulberg Residencia B Block, Block A, Block B, C Block, D Block, E Block, and Executive Block. Every block has different-sized residential plots including 5 Marla, 7 Marla, 10 Marla, and 1 Kanal.
Commercial Plots at Gulberg Greens
Gulberg Greens farmhouses have developed at a tremendously fast period. The developers bring forth different commercial plots in the area. And then after complete development, it has become a great Business Hub of Islamabad
Commercial Centers of Gulberg Greens
There are three main commercial centers of Gulberg Greens Islamabad
Gulberg Greens Plots Available on Installments and Down Payment
If you are interested to invest in Gulberg Greens Islamabad, you need to check out the installment plans first. The plots available at Gulberg Greens are provided on a four-year installment plan, which allows investors to start their business-related operations in Gulberg by simply paying a 10% down payment. Based on the size of the property, the cost of the plot ranges from 40,000,000 to 960,000,000. Now there is a very limited number of spaces that are available on a first-come, first-served basis.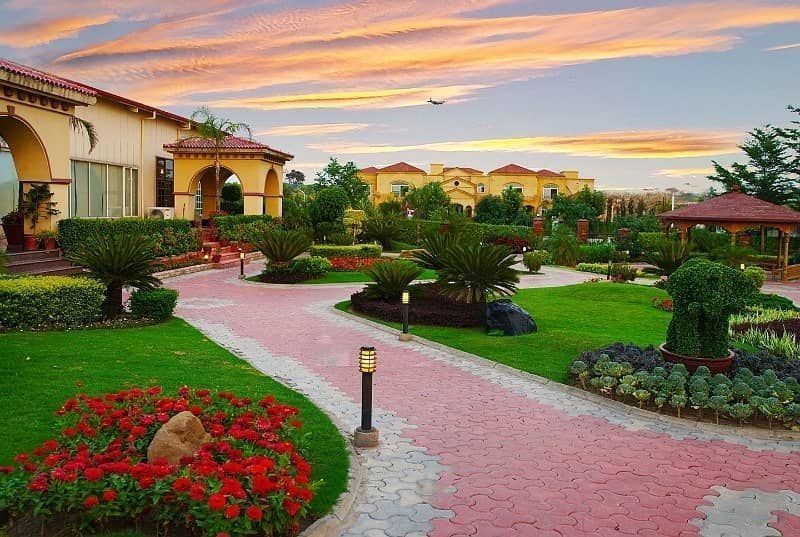 Gulberg Greens Farmhouses
Do you want to buy or invest in farmhouse plots? Gulberg Greens Islamabad is here to serve. It offers farmhouses that range in size from 4, 5, to 10 Kanal. Now, these properties offer a luxurious and comfortable living standard along with picturesque views of Islamabad's greenery. The developers and owners of the property ensure high-quality living with an uninterrupted supply of water, electricity, and gas.
Residential Plots at Gulberg Greens Islamabad
Residential plots are available at the sub-project of Gulberg Greens called Gulberg Residencia. Gulberg Residencia Islamabad has two blocks called E-Executive and F-Executive, which are planned near sector G. It is a place where the society has reportedly purchased more than 7000 kanals of land. In the past, Sector A Executive, located next to Sector A, was launched by Gulberg Residencia (IBECHS) a couple of years ago. However, the possession has not yet been issued, but its location is impeccable and the area is in great demand.
Residential Plot Sizes and Prices
Three different types of plot sizes are available in the residential sector of Gulberg Greens. E Executive sector comprises 1 Kanal (50×90) of plots, whereas F Executive features 7 marla (30×60) as well as 10 marlas (35×70) residential plots
Gulberg Greens NOC Status
After the launch of Gulberg Greens, the project has gone through a lot of work and scrutiny. And after that, it finally got approval by CDA in 2009 with Ref# "CDA/PLW-HS (127)/2009/257". 
Capital Development Authority in Pakistan has introduced this official project plan in 2011. And then in the next year, NOC also got issued. Moreover, the developers have signed an MOU with Islamabad Electric Supply Company (IESCO) as well as Sui Northern Gas Pipelines Limited (SNGPL) for an uninterrupted supply of gas and electricity.
Follow Us Or Call us for some better investment opportunities.
Gulberg Greens – A Next Business Hub?
Due to huge developments in residential and commercial sectors, Gulberg Greens is expected to become the next business hub in Islamabad in the future. Whether you are a buyer or an investor, you have tremendous opportunities to invest in society for long-term benefits.
If you are interested to learn some more benefits or buy plots in Gulberg Greens, then call our specialists today to find out some more reasons to choose Gulberg Greens over other housing societies in twin cities.
Frequently Asked Questions
The master plan of the society has been divided into 6 different blocks. All of them have different plot sizes such as 4 Kanal, 5 Kanal, and 10 Kanal for residents with varying needs. This means that society is suitable for almost everyone who wants comfortable and modern living.
There are three types of farmhouses available in Gulberg Greens. Rose Enclave with 5 Kanal area, Jasmine Enclave with 4 Kanal area, and Tulip enclave with 10 Kanal area. This means the area is available for people with different needs and budgets.
The documents required for booking are the CNIC of the applicant, the CNIC of the next of kin, and a passport for overseas Pakistanis.
All the plots available in Gulberg Greens are ready for possession. It's home to mega malls and commercial buildings which are also ready for possession.
There are lots of amazing facilities provided in Gulberg Greens such as leisure parks, a drainage system, health facilities, a power station, high-quality road infrastructure, and a beautiful standard of living. All these facilities make Gulberg Green an ideal place for living and investing as these facilities are not available at most housing societies in twin cities.
There are lots of factors that make Gulberg Green a unique society from others. It has a very eco-friendly environment. The overall area is clean and green and free from any kind of noise or city pollution. Moreover, the society is affordable and an ideal choice for investment for both local and overseas Pakistanis. Make sure you learn more details from the Benison Marketing team before investing.